The majority of the parks created by Thrill Syndicate are high-volume leisure activities. In these plans, logistics play a major factor in the park's profitability. A poorly designed park and logistics will deplete financial budgets in terms of (staffing) expenditures as well as the inability to meet corporate goals and objectives. 
We produce throughput- and capacity models for the designs we deliver and commit to these as part of our design process.
Our Zipline and Ropes Course engineering department, as a global leader in the adventure business, has shown itself time and time again with unrivaled quality, reliability, and value. Because experience counts, we give the most general engineering solutions. We understand that each Adventure application is unique, and the engineering problems vary greatly.
Ziplines and adventure parks provide a fascinating experience and a thrilling challenge. We never compromise or cut corners when it comes to the safety of your visitors: we strictly adhere to the building and safety requirements set by European legislators, national industry regulators, and trade groups.
This includes:
Design, engineering, construction and installation comply with EU regulations NEN EN 15567-01, NEN EN 12572 and NEN EN 12572;
We fully comply with the guidelines of the NEN EN Norms, European Ropes Course Association (ERCA) and International Adventure Park Association (IAPA);
Full compliance with all building regulations issued by regional or communal authorities;
Complete technical documentation, including user manuals, Health & Safety and operational guidelines as well as course-specific risk assessments;
We provide training and education for your management and operational staff (according to EN 15567‐02 and ERCA standards);
Site acceptance tests by an accredited independent Test and Certification body prior to the opening;
Annual inspection and maintenance, on- and off-site support and refresher courses for operational staff.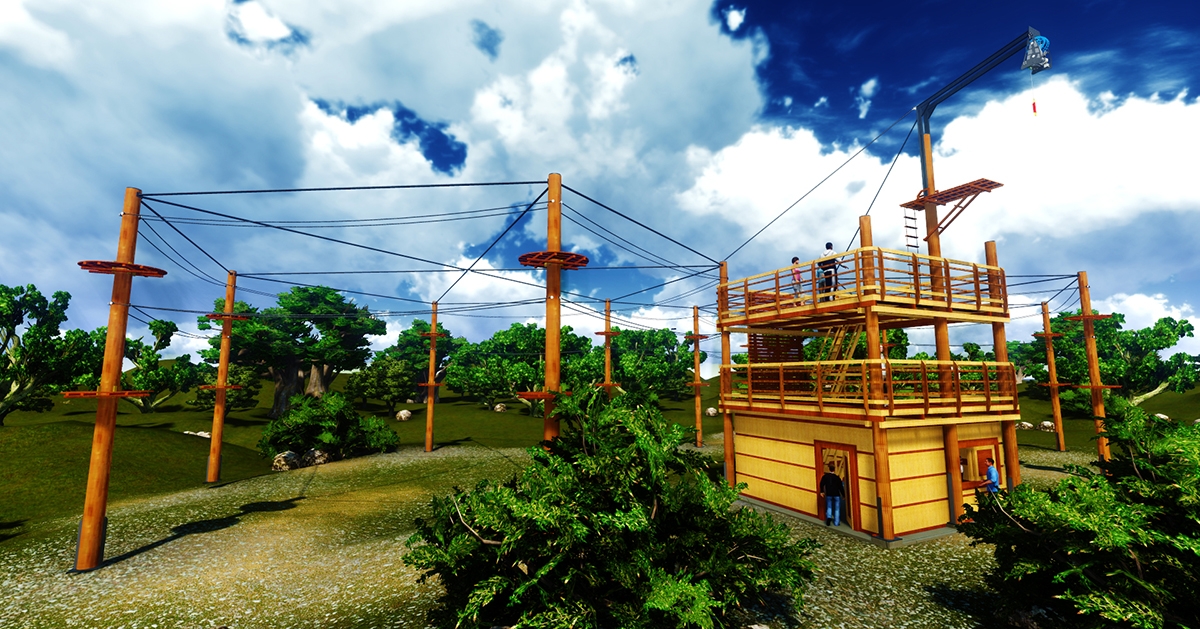 Designing and engineering of an adventure park stages:
Visiting and assessing the proposed location;
In-depth discussion on the proposed way of operation, target audience and size of the park;
Technical design and 3D modelling of the park by our experts;
Providing a construction book / technical dossier comprising the final designs including strength calculations and a Net quote;
Assessment of constriction plans and all technical documentation by an accredited independent Test & Certification body (TÜV or equivalent);
Construction of the structure on-site;
Training of your operational staff according to regulation/legislation and underlying business model;
Site acceptance test and certification by an accredited independent T & C body (TÜV or equivalent) prior to first time operation;
Project had over and transfer of ownership of the park to client;
Opening of the park to the public and start of after-sales services on-site.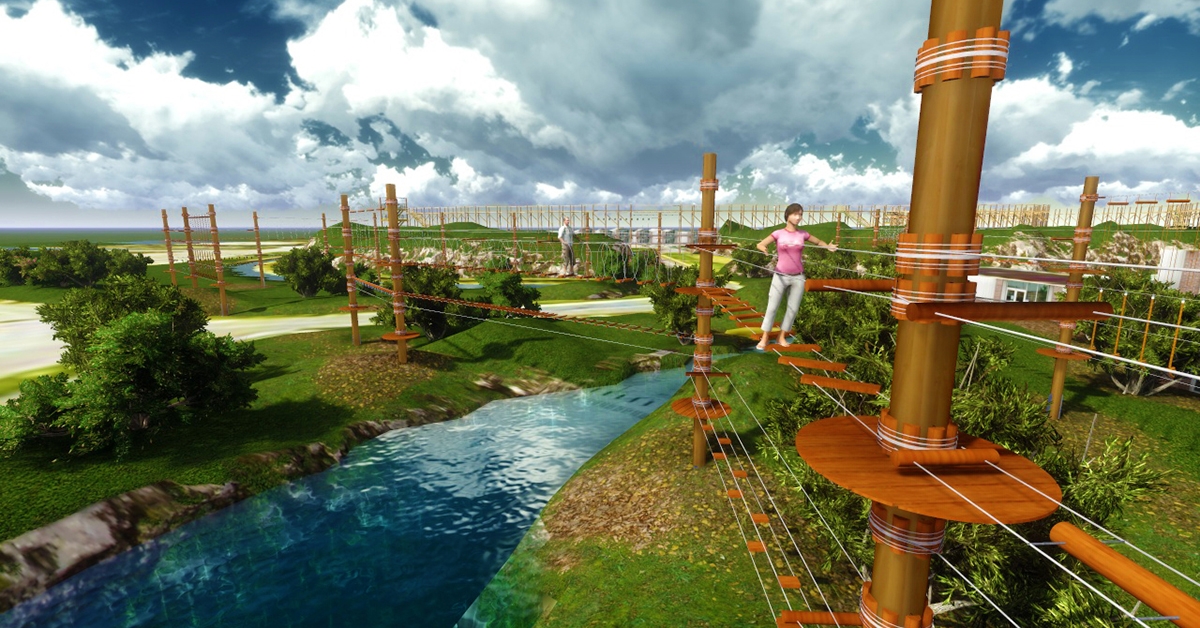 General factors that will affect the budget forecast/project costs include:
Country-specific building regulations/legislation;
Accessibility of the building site;
Size of the climbing park;
Who supplies the building material (local vs. International);
Type and quality of the building material used;
The chosen climbing safety system and climbing equipment;
The course difficulty levels required;
Obtaining the required building and operating permits;
Etc…