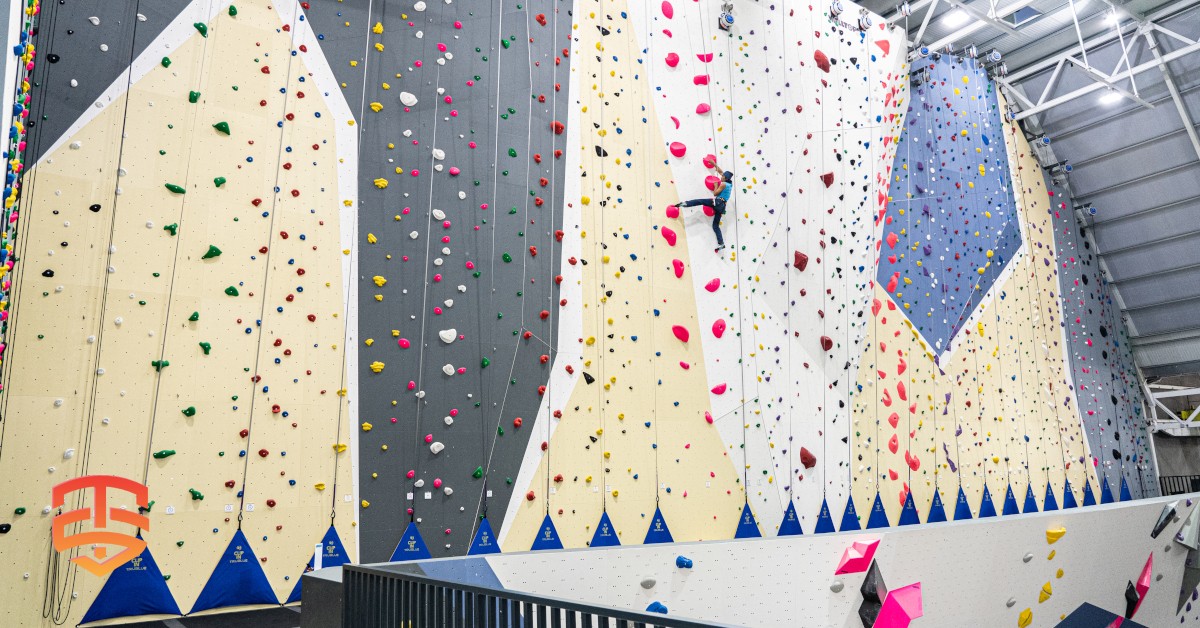 One of the most frequently asked questions about auto belays is how much downtime is required for annual service appointments. We will automatically ship you a freshly serviced TRUBLUE Auto Belay roughly 10 days before your existing device is scheduled for service with No Delay Belay.
Our Auto Belay Maintenance Program offers a premium service designed for current auto belay owners. Say goodbye to the stress of annual recertification. Our service ensures a brand-new, ready-to-install auto belay device is delivered to you before your existing one requires servicing. Simply replace your device at your convenience and return the old one to us using the prepaid shipping box provided. Keep your climbing facility operational without any downtime and never miss a service date again
To be clear, in order to comply with third-party safety requirements such as CE and ANSI, a device must plan an annual service appointment. Because TRUBLUE Auto Belays are life-saving equipment, we take our commitment to this recertification process very seriously and insist that every TRUBLUE adhere to the annual servicing standards. If this is not done, the warranty will be void.
Having said that, we understand that most institutions find it quite difficult to be without access to your TRUBLUE Auto Belay device for a number of weeks out of the year. You spent money on your device, so you want to get the most out of it. Downtime with an auto belay is detrimental to everyone. The No Delay Belay service plan was specifically designed to address this issue.
No Delay Belay is the name of our top-tier, all-inclusive service plan. Although No Delay Belay's primary goals were to satisfy device recertification standards and reduce device downtime, it also provides a slew of other benefits for a low monthly charge.
How does the no-delay belay service program work?
We will automatically ship you a freshly serviced TRUBLUE Auto Belay roughly 10 days before your existing device is scheduled for service, so you won't have to wait till your service date arrives with No Delay Belay. The new device will come with new, pre-installed webbing and will be ready to mount.
A propane tank swap works in the same way as No Delay Belay does. Despite the fact that you will not always have the same physical equipment, this is not a leasing program. You own your TRUBLUE Auto Belay and can discontinue participation in the No Delay Belay program whenever you wish.
No Delay Belay offers free shipping on all registered devices. Even better, return shipping labels are included in the box, so all you have to do is swap out the devices when your replacement arrives. When Auto Belay arrives, fasten the return mailing tag and return the old one in the same box. I'm finished! You are ready to begin a new year!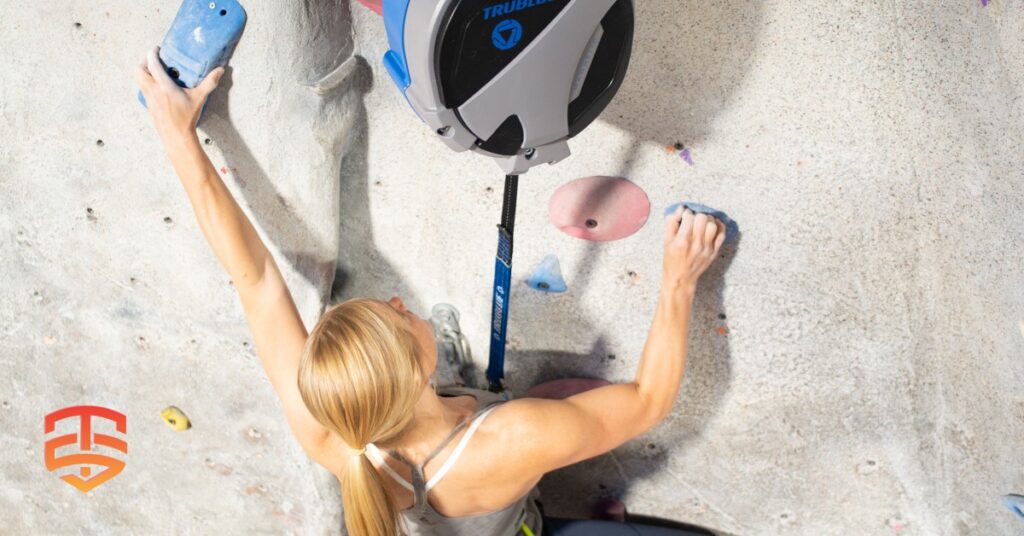 Advantages of No Delay Belay
In addition to satisfying the requisite recertification criteria and avoiding device downtime, enrolling your devices in the No Delay Belay program provides several advantages.
For as long as you remain a program participant, your standard 2-year warranty is extended to a lifetime warranty. This includes each inspection charge as well as any necessary part substitutes. You will also receive one complimentary, pre-installed webbing replacement every year, depending on the type of webbing.
There is no delay. Belay eliminates the need for you to store your own shipment boxes, making them more convenient (or ordering new shipping boxes if your existing ones become damaged). Furthermore, shipping is free, and returning things is now faster and easier than before.
There is no delay. Belay makes it simple for facilities to recertify multiple devices at the same time. You may rapidly replace an entire area of TRUBLUEs and then return the old ones, saving time and valuable floor space.
| | | |
| --- | --- | --- |
| Benefits | No Delay Belay | Annual Service |
| Fulfills service requirement | ✓ | ✓ |
| Eliminates downtime | ✓ | x |
| Lifetime warranty | ✓ | x |
| You own your device | ✓ | ✓ |
| Includes new webbing | | x |
| Automatically receive device | ✓ | x |
| Shipping included | ✓ | x |
| Maintenance between annual services | ✓ | x |
| No need to store shipping boxes | ✓ | x |
Rather than waiting until your service date arrives, with No Delay Belay we will automatically ship you a freshly serviced TRUBLUE Auto Belay approximately 10 days before your current device is due for service.
---
What is the price of not delaying?
There is no delay. In contrast to annual service appointments, Belay demands monthly payments. Another advantage of this subscription-based service is that you are covered all year and are not responsible for any unplanned maintenance or part replacements that may occur between mandatory annual service appointments.
No Delay Enrollment After shipping and a webbing replacement, Belay costs about the same per device as making regular annual repair appointments.
We have designed a price structure that is so aggressively competitive in order to persuade more of our partners to choose No Delay Belay as their primary service package. This is because No Delay Belay is our preferred service approach, allowing us to flatten the demand curve for service repair. In essence, our clients may reduce annual repair costs and downtime (along with various other advantages). In exchange, we are able to provide better service with faster response times, as well as make the tasks of our wonderful maintenance employees more enjoyable. It's a classic win-win-win situation.
Our Auto Belay Maintenance Program ensures the best care for your auto belay devices with a hassle-free, all-inclusive package that covers all your needs. Enjoy the convenience of automatic delivery and installation of new devices, free shipping, recertification, and a lifetime warranty. With our program, you'll never have to worry about missing a service date or dealing with device downtime again. Enroll today and experience the ease and peace of mind offered by our superior service.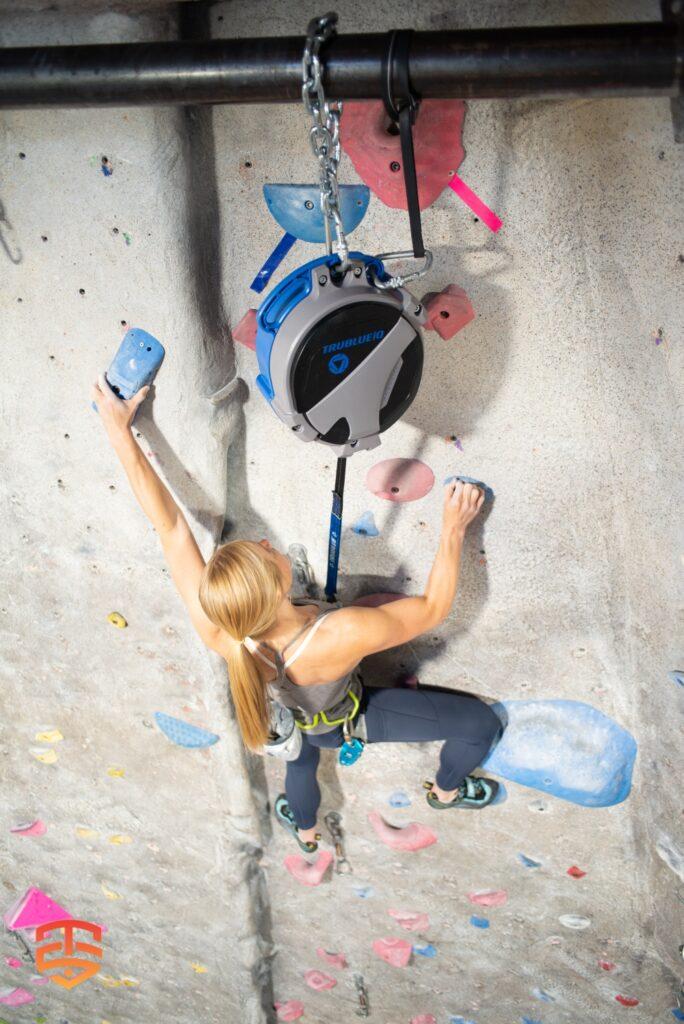 Vertical Auto Belay systems
Grow your climbing community by providing more access to more routes for more climbers.
Auto Belay makes climbing simple and approachable, turning first-time users into return customers. TRUBLUE Auto Belays are engineered to minimize maintenance and are built to last. Our patented magnetic braking system, delivers the smoothest user experience, the highest level of reliability, and dramatically reduces device downtime.
---
Additional expert Information regarding Auto Belay technology
Interested to read more about the Auto Belay technology and expert opinions?